~ Readings ~
In the Romani Gypsy language readings come from nature. The "patrin" was an arrangement of leaves on he ground which told other Gypsies of the direction you may have been travelling in. Gypsies also read from omens, bird-flight, dreams, personal experience, and, of course, playing cards.

All traditional readings are through email only, and include a question if you wish to ask one, or a situation you may wish to address.

Basic Reading - £45

Past-Life Reading - £55
Yearly/Half-yearly Reading - £75/£45

I work through Paypal. If you are outside the UK I can still do your reading.
Please contact me and payment details will be sent to you.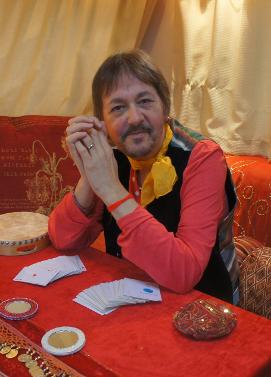 Right is an example of an ancestral portrait entitled Buddhist Boy. If you wish to have an ancestral reading, together with portrait, please contact me.