These educational videos address our relationship with the natural world, the otherworld, and ourselves, with a view to learning more about the traditional Romani Gypsy way of looking at life. Keeping checking back as more will be added as time goes by.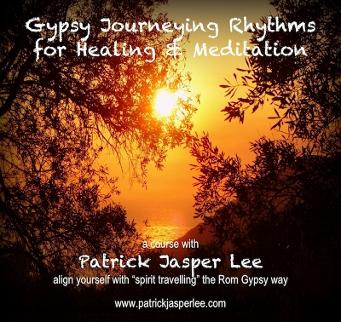 Available soon by download or CD!
Gypsy Journeying Rhythms for Healing and Meditation
These journeys or meditations carry themes from an earlier indigenous Romani Gypsy past. The infectious rhythms help you reconnect with an ancient nomadic form of "spirit travelling" (otherwise known as shamanic journeying), so that you can help yourself connect with the spirits of the otherworld. The journeys can help you find peace of mind, healing, and understanding your place in the world around you.
Promotional video for this course coming soon.


Thoughts on Two Worlds - Seeing the physical/material world and the spiritual world as two separate things, especially where the natural world is concerned, sometimes stops us from introducing a grounded earthiness to the spiritual, and it also stops us from introducing imagination to the physical/material, which can give the physical world too much scientific value, bringing an unavoidable harshness to an otherwise beautiful, living world. This video helps revive the way we used to see spirit in everything, in earlier times, and the personal benefits that naturally arise from that.

Speaking of Culture
- The Romani Gypsy culture is rarely seen or experienced as it has truly been in the past. Here, Patrick Jasper Lee talks about his own personal connection to the culture, and also gives advice on how people can generally learn to relate to it so that they glean knowledge, experience, and benefits from it while at the same time offering it the respect it deserves. There is much education needed on this subject, and there are scores of comparisons we can make when talking about the way indigenous peoples viewed their own cultures in the past, and the way we tend to view them today.