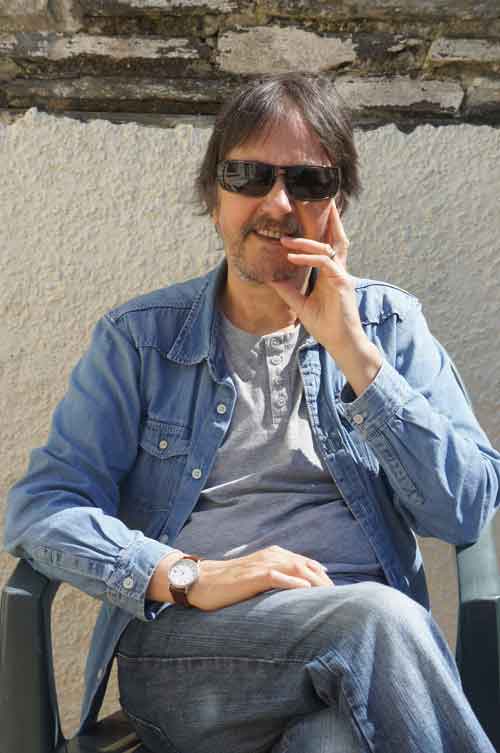 Patrick Jasper Lee is an author with a difference. He has a substantial following now all over the world. In his books, talks, and programmes he is likely to tackle areas in life that are not always addressed.

There is no denying that when you are on the autism spectrum you live in a difficult world, but it has its advantages: it causes you to try to constantly stitch it together. My Romani Gypsy background gave me a wealth of experience, strength, knowledge, and understanding, and a coping mechanism, most importantly because it taught me about nature and the otherworld, essential ingredients needed to understand life, and a missing link, as I see it, in discovering a balanced way of perceiving life. Nature and the otherworld are closely intertwined in ancient ways of thinking.

I received hardly any schooling, mostly due to my Asperger's and motor dyspraxia - which doesn't mean I am unintelligent; it in fact gives me an edge where insights and awareness are concerned into the way people tick. This undoubtedly aids my writing. I understand that the literary life is rare in people with Asperger's.

When asked by a literary agent to write an account of my Romani Gypsy life, I accepted the challenge, but chose not to bring my recent diagnosis with Asperger's into the book. We Borrow the Earth: An Intimate Portrait of the Gypsy Folk Tradition and Culture was published by HarperCollins, more recently by Ravine Press. It became a hit across the world, taking me on tours: the UK and the east & west coasts of the US. The book's follow up Coming Home to the Trees: Travelling with the Gypsy Spirit of the Past (Ravine Press 2014), told a slightly different story, which meant my autism was finally out there! Both books are available at Amazon.co.uk or Amazon.com