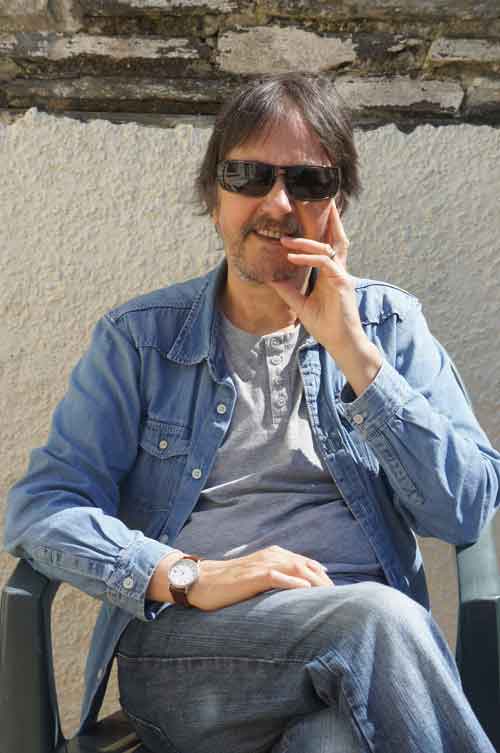 My Romani Gypsy background gave me a wealth of experience, strength, and understanding, a coping mechanism for life, which all Romani Gypsies need considering the persecution we've suffered. I received hardly any schooling, mostly due to my Asperger's and motor dyspraxia - which doesn't mean I am unintelligent; it in fact gave me a broader insight into the way people tick. This undoubtedly aids my writing, music, and my thinking, which I'm grateful for.

Through my life I have seen how dire the human situation is here on Earth, socially, ecologically, economically, and culturally. I have learned to draw off true primitive experience to stop myself from falling apart. Having suffered a breakdown in my youth, crushing feelings of isolation, depression, ignorance, abuse, and betrayal from people I believed were friends, I have learned that turning to the original template Earth gave to us thousands of years ago, and working out what we can do to support its values, is the only way we can survive. Perhaps it is understandable that I prefer to be a recluse sometimes! But I reason that social starvation of true primitive thinking and wisdom causes humans to behave in strange ways. Feelings of not belonging are rife in society. I know what those feelings are, and such has shouted loud at me for years. So I now promote my own culture as a means of connecting with real Earth and real primitive thinking first and foremost. I have learned that seeing things as they are is one of the most effective ways of supporting/drawing off ancient ways of thinking, and surviving this life. We are called to pull ourselves away from "pretend culture" if we are to preserve our original selves, our sanity, and our souls.
We Borrow the Earth: An Intimate Portrait of the Gypsy Folk Tradition and Culture, first published by HarperCollins, and more recently by Ravine Press, became a hit across the world, but the publisher crowned me with the title "shaman", which I found difficult to act out, chiefly because I wasn't one. "Medicine man" or "chovihano", my Rom title, is perhaps better. I am now working on a new book which I hope will appear late 2018. Find all my books, non-fiction and fiction at Amazon.co.uk or Amazon.com. Find my music here, or on YouTube, and my autism site here. I thank you warmly if you understand and support my work.