New Album Wild and Free available to purchase
here
Wild and Free promotional video here
Purchase my music from
Bandcamp
See videos also on my
Youtube
channel,
Vimeo
, and
Soundcloud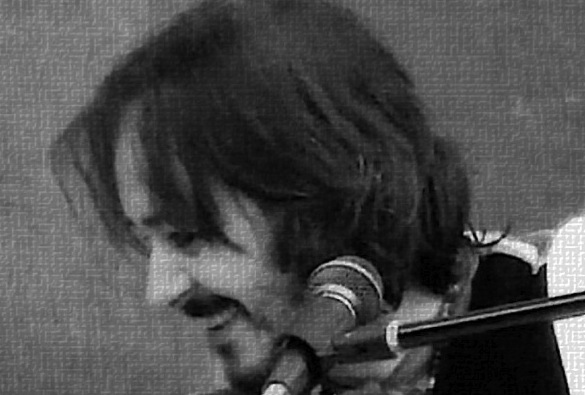 Music is where I love to be. I create all kinds of music, from songs with a traditional Middle-Eastern Gypsy sound to mad pop, rock and blues. I am fond of talking about the otherworld in my songs. Some songs support the underdog and protest about the state of the world. I am constantly working on new albums: "Wild and Free" being the first, focusing on Rom Gypsy themes. Another close to my heart, "Autistic Spirit", which gives a voice to autism. Please explore my music through the links given above. I am happy to give performances and also talks on the benefits of music in culture.

COMING HOME TO THE TREES: Travelling with the Gypsy Spirit of the Past.
Do the trees retain earlier memories of nomadic Gypsy people and their spirits? In Coming Home to the Trees we are introduced to Mocheriben, the spirit of values and principles, Bokt, the spirit of luck and destiny, and Parava, the spirit of change and transformation, along with many others. How much do the spirits play a part, especially when it comes to those who inhabit our sitting rooms, our bathrooms and our kitchens? Why should luck and destiny be so important to us now?
DESERT GYPSIES OF THE WORLD from Patrick Jasper Lee's music album VOICELESS
Dedicated to the fast disappearing desert Gypsies and nomad of the world. Patrick Jasper Lee writes extensively about the mystery, myth, folklore, and traditions of the Gypsy people. His fact and fiction books can be found on his website.
The Goddess Shows

The Goddess Shows were presented nationwide, organized by Boktalo Promotions, an organization Anni and I were involved with from 2007-2010. Scenes from the 2008 shows at Brighton, York and Bath. With Patrick Jasper Lee, Romani Folk Theatre, Nogo Jal Drom dancers, Raheesha Tribal Bellydance, Sascha, Wulfhar Clan Viking Re-enactment, Nisha Lall, Avi Nassa, Katie Holland and others. Music from Jal Jongur 'Gypsy Goddess' Album by Patrick Jasper Lee. With thanks to everyone who took part. Organizers: Boktalo Promotions.

SOLSTICE from Patrick Jasper Lee's album PREHISTORIC DREAM

The story of Kam, the Spirit of the Sun, is a big one, especially at Winter Solstice time. Called the Kamesko Bersh (the sun's birthday), in Romani Gypsy language, Kam enters a magical period lasting five days, beginning on Dec 21, when he dies and comes back to life again. This relates to an early myth. The Winter Solstice is an intensely magical time in the calendar, a dreamy, empowering, otherworldly period of the year when we, like Kam, must let things go, let them die, so that we can begin a brand new cycle when Kam returns to Earth.