W O R K S H O P S / S E M I N A R S / G A T H E R I N G S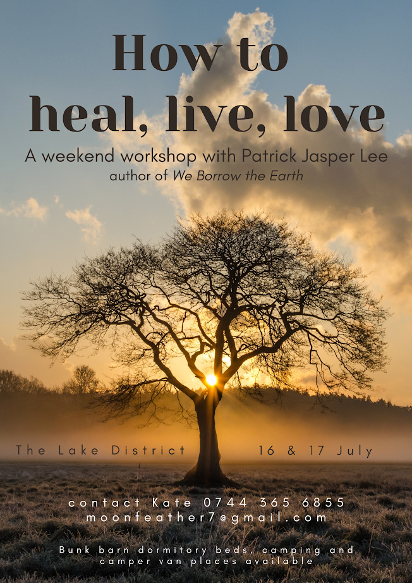 Introductory and Advanced Workshops in Herefordshire. Intro workshop also in Cumbria, mid July. Book early as the first filled extremely quickly.
Author Patrick Jasper Lee will take you through a unique programme of self-transformation accommodating the following:
ancestral & otherworld communications (includes evening ancestral session) * the art of Primary Organic Thinking * how to relate to and access natural-world values * understanding healing in its ancient context * community v individualism * true meaning of shamanic interaction * trance/hypnotic states * woodland folk & folktales * the ancient shadow world * the role of Destiny * the soul and emotion * surviving consumerist culture * recovering ancient principles for everyday living * respecting ancient culture & understanding cultural appropriation * the necessity for creativity and expression * the mind/body/spirit industry and its effects * preserving mental/emotional health * how to love without sacrificing one's soul.
Hope to share the weekend with you...
Contact me or workshop host for details if you wish to attend.