W O R K S H O P S / S E M I N A R S / G A T H E R I N G S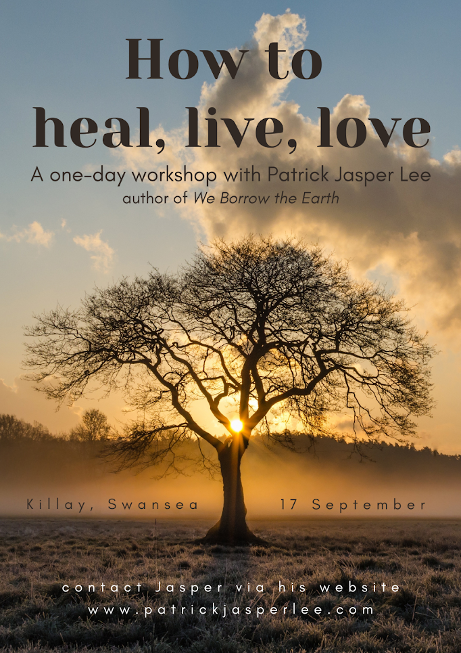 NEW - Heal, Live, Love Introductory in Swansea!
These Introductory and Advanced Workshops are becoming very popular. Herefordshire, Cumbria, and now a one-day workshop in Swansea! Book early as they tend to fill extremely quickly.
Author/Songwriter/Romani Gypsy medicine man, Patrick Jasper Lee, will take you through a unique programme of self-transformation accommodating the following:
ancestral & otherworld communications (includes evening ancestral session on weekend workshops only) * the art of Primary Organic Thinking * how to relate to and access natural-world values * understanding healing in its ancient context * community v individualism * true meaning of shamanic interaction * trance/hypnotic states * woodland folk & folktales/inheriting folktale characters* the ancient shadow world * the role of Destiny * the soul and emotion * surviving consumerist culture * recovering ancient principles for everyday living * respecting ancient culture & understanding cultural appropriation * the necessity for creativity and expression * the mind/body/spirit industry and its effects * preserving mental/emotional health * how to love without sacrificing one's soul.
Hope to share the Swansea day with you in September...
Contact me for booking details if you wish to attend.
Please contact me also if you wish me to run a workshop or a seminar in your area.