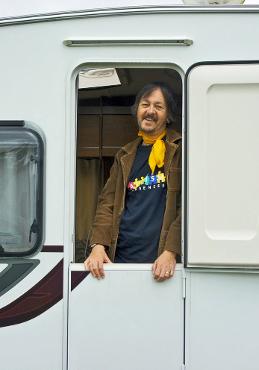 Programmes, Events, Readings with Patrick Jasper Lee
(for latest event please scroll down)

Patrick Jasper Lee is available for talks and workshops, addressing themes in his books, Romani Gypsy folklore & myth. He is keen to talk about the state of Earth and social matters in relation to the way we view culture today. Because he comes from an authentic primitive and oral background, his talks give clear insight into cultural matters, which helps people understand that in today's consumer society we are in need of a wake-up call, a primitive way of thinking that links us with real Earth, real ancient people, and real life.

Please contact Jasper for your group, conference, or festival. For traditional readings, please click here. For my autistic site click here.
"Primitive thinking is productive. Civilized thinking is destructive. We owe nature. Nature never owes us. Let's conserve the primitive values of borrowing that are easy to lose in an already crumbling society. Let's have the courage to stand up and defend those values. We must dare now to think differently." Patrick Jasper Lee.

Latest event: I can work a session, talk, workshop, afternoon or one-day programme to suit the needs of your group, festival, conference or seminar - example below.