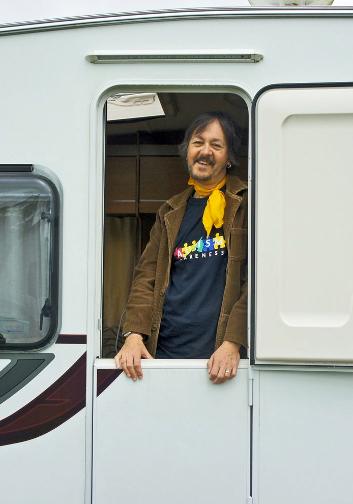 Programmes, Events, & Readings

with Patrick Jasper Lee


For traditional readings, please click here. For my autistic site click here.

Patrick Jasper Lee is available for talks on his books, Romani Gypsy folklore & myth, early traditions of the Romani people, and readings. Jasper is a charismatic speaker and tailors his talks to his audience.

He also runs personal programmes on artistic & creative development, wellbeing, otherworld communication, and autistic thinking. Programmes are also available to take online.

In all his work he uses traditional visualisation techniques that stretch back hundreds of years, gleaned from authentic Romani mythology.

Please contact us to discuss a booking if you wish Jasper to visit your group, conference or festival, or if you wish to visit for a session.

'Remember that your imagination is important when it connects you to the otherworld, and the otherworld is as important as this world.'
I cover many themes in my talks and workshops. I cannot promote the values of the imagination and visualisation (sometimes called 'journeying') enough. Without regular exercise of the imagination in a constructive way we can find life harsh. Use of the imagination in an artistic sense helps wellbeing and brings a self of belonging, both often lacking in today's modern society.

Many who have worked through programmes with me have moved on to work in artistic fields, successfully.

The purpose of art is washing the dust of daily life off our souls. Pablo Picasso.

We must never underestimate what the arts and the imagination can do, for there is no greater way to reconnect ourselves with the intention of our lives, and the greatness of the ancient otherworld.