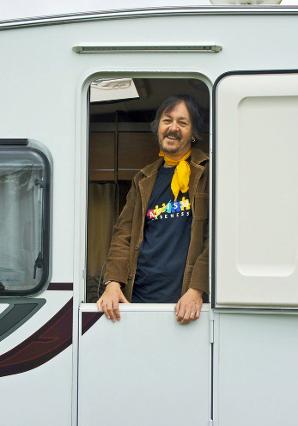 Programmes, Events, and Journeying Work

with Patrick Jasper Lee
PJL is available for one-day talks and workshops, addressing themes in his books on Romani Gypsy folklore and myth, and also on the Butsi session: a powerful healing tool which helps individuals with life's problems and with strengthening their connection to otherworld spirits and forces.
He is also available for personal online journeying work, using methods for spirit travelling which have been used for many years.
Read more or download flyer below, colour or b/w, and please contact Jasper for your group, conference, festival, or personal journeying work, detailing your needs. All are welcome.
"Let's conserve the primitive values of borrowing that are easy to lose in an already crumbling society. Let's have the courage to stand up and defend those values. We must dare now to think differently." Patrick Jasper Lee