~ Events coming up with Rom Gypsy author & songwriter, Patrick Jasper Lee, 2019 ~
Introductory Talks/workshops on one-day Romani Gypsy culture, folklore and related subjects.
Triratna Buddhist Centre, Shrewsbury, Shropshire. February 16th 2019.
Cardiff Quaker Meeting House, South Wales. March 16th 2019.
Manchester, March 30th 2019.
Alton Barnes, Nr Avebury, Wiltshire. April 27th 2019.
Manchester (*Advanced Introductory) May 25th 2019.
Forthcoming - Introductory 1, Cambridge and Leeds.
* Advanced Introductory is for those who have already attended the first introductory programme. These lead to the traditional
Parava Atchin Tans
Transformational Programmes where students can begin to come together to take their studies and their education further.
To reserve a place at an event, or invite me to an event, please get in touch
here
.
I am keen to do talks, workshops, seminars in the UK & also outside the UK.
More dates will appear here soon!

Archives for 2018: September - Chorlton Manchester, Avebury Wilts. Arlingham Glos, Liskeard Cornwall. Central London. Holsworthy, Devon.
For 2019 I aim to bring enlightenment on what the new-age industry is doing to our sense of spirituality, wellbeing and the way we view ancient Romani culture. We need now to make a shift in our thinking as cultural appropriation and tribal theft is at an all-time high. We do not quite realise how damaging to ancient culture the practice of neo-shamanism, neo-paganism, and rootless styles of spirituality can be. The photo here is from an event held in Cornwall in May 2018 where discussions and questions about many aspects of culture, omens, destiny, otherworld and related topics took place. We need a real sense of curiosity now, real questions that invite real answers. We can draw from an ancient culture that has survived hundreds of years of persecution and/or enforced civilized ways of living: the Rom Gypsy culture is just one of these. Bring your open mind and heart to these unusual events.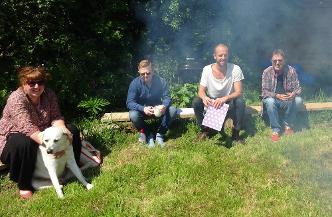 Talks and Workshops for 2019

These talks cover the spiritual and folkloric aspects within the Rom Gypsy culture and related subjects, but they also introduce the idea that we now need to put new-age culture in perspective and not confuse it with indigenous ancient culture. Discussions are encouraged and experience with the otherworld and one's own relationship with ancient symbolism assists understanding. Jasper draws from his popular books on how relevant folklore is when applied to mental and emotional health in modern daily life. Please contact me to reserve a place.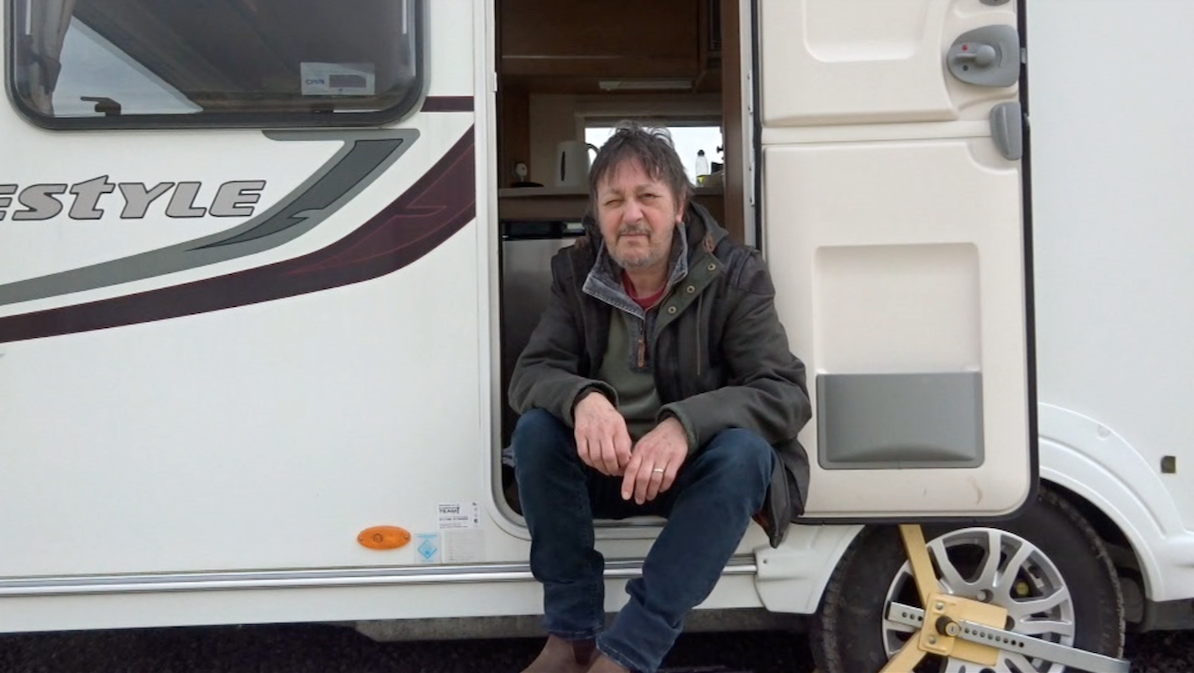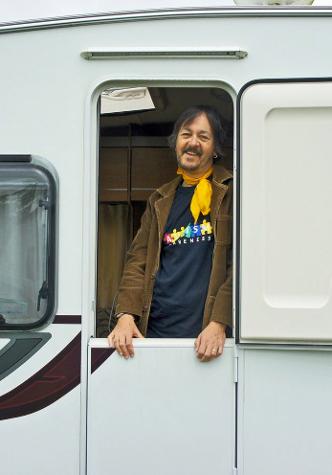 Programmes, Events, PersonalWork

with Patrick Jasper Lee, author of "We Borrow the Earth".

Jasper is available for one-day/weekend talks, seminars, and workshops, addressing themes in his books on Romani Gypsy folklore and myth. He also introduces the Butsi session: a powerful healing tool which helps individuals with life's problems and with strengthening their connection to otherworld spirits and forces.
Invites to conferences, seminars, festivals and groups, large and small are welcome!

Jasper is also available for personal online folklore therapy work, using methods that have been used for many centuries.
Please contact Jasper, detailing your needs/ideas.

"Let's conserve the values of borrowing that are easy to lose in an already crumbling society. Let's have the courage to stand up and defend those values. We must dare now to think differently."

Patrick Jasper Lee