Folklore Workshop Programme will be announced here soon!

I cover many aspects of folkloric education in my programmes, which can be used for self-healing. Please note that any workshop programmes are not modelled on new-age belief systems, which tend to be rootless attempts at learning about ancient culture. Everything you will learn has a root within a culture that has been passed down from earlier sources.

Through 2018 I travelled up and down the UK, and I discovered that people can benefit by making a shift in their thinking as cultural appropriation and tribal theft are now at an all-time high. I encourage people to foster a realistic approach to their education and healing.
The photo above right is from an event held in Cornwall in May 2018.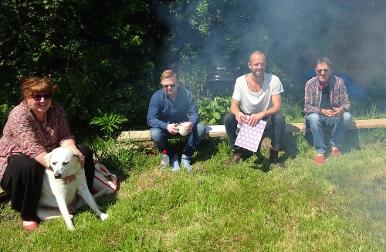 If you wish to attend/learn more about folklore programmes, please see my other folklore therapy website here. You will need to interact with me through email before attending a programme so that we can connect, and so that you gain an understanding of the way I tend to work as a medicine man.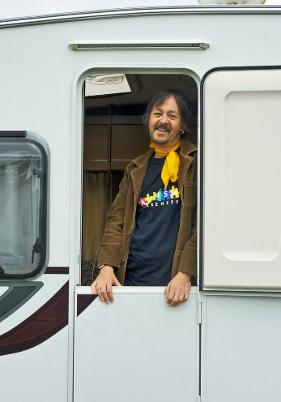 Programmes & Personal Work Recap

with Patrick Jasper Lee, author of "We Borrow the Earth".

People wishing to attend workshops can read more at my other website www.romanifolkloretherapy.co.uk on the Follkore Workshops page.

I am happy to consider invites to book talks, book signings, conferences, seminars and festivals.

For Butsi sessions click here.
Please contact me, detailing your needs/queries if you wish.
"Let's conserve the values of borrowing that are easy to lose in an already crumbling society. Let's have the courage to stand up and defend those values. We must dare now to think differently."

Patrick Jasper Lee