~ Events coming up with Patrick Jasper Lee, 2018 ~
Chorlton, Manchester. Talk & Workshop on Folklore & Spirit-Travelling. Sat 29th September, 10am-5pm. FULLY BOOKED.
To enquire about booking a workshop, please get in touch with me
here
.
If you would like to bring a group of people together for a workshop, in any area, please get in touch. See below for more detail. I am keen to do talks and workshops in the UK & also outside the UK.
2019 dates will appear here soon!

The Folklore and Spirit-Travelling Workshop day in Cornwall was a great success back in May 2018, with Kam, the sun shining on us all throughout the day. Here in the photo, a few in the group are relaxing in the sunshine during the afternoon's session. We began with an informative talk in the morning, a lot of conversation and discussions and questions about many aspects of the culture, such as omens, destiny, otherworld topics, and 'attachments'. What are attachments? You'll need to attend to find out! We learned how to improve aspects of spiritual, mental and emotional life with a culture that has survived hundreds of years of persecution and enforced civilized ways of living. Come and join us for one of these informative, educational and enjoyable workshops, in many places in the UK. All welcome!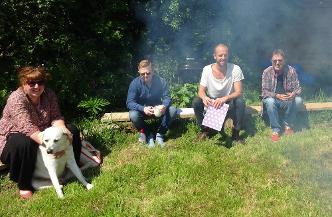 Next Talk/Workshop:
Romani Folklore & Spirit Travelling & much more
Chorlton, Manchester.

Sat Sept 29th 10am-5pm. FULLY BOOKED.

This talk will cover the spiritual and folkloric aspects within the Rom Gypsy culture and related subjects. Revealed will be some of the experiences passed down to Patrick Jasper Lee from his Rom great-grandfather and grandmother. He will draw from his popular books on how relevant folklore can be to our mental and emotional health in our modern daily lives. Attendees are requested to attend with an open mind. To reserve your place, please contact me.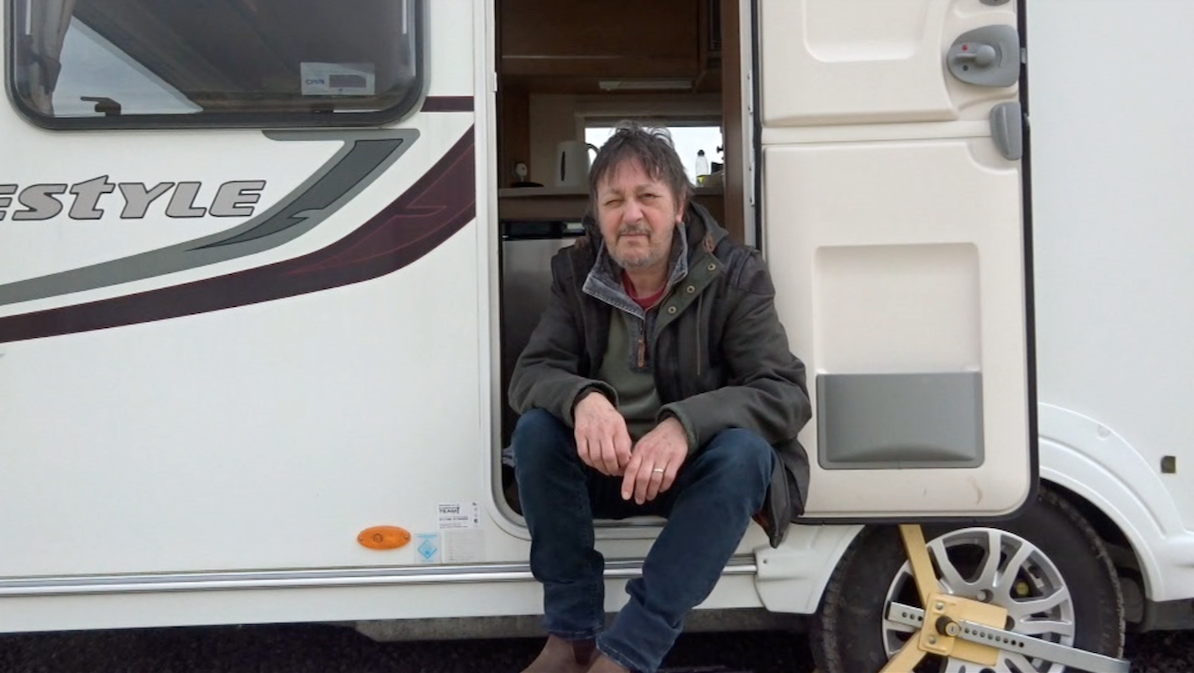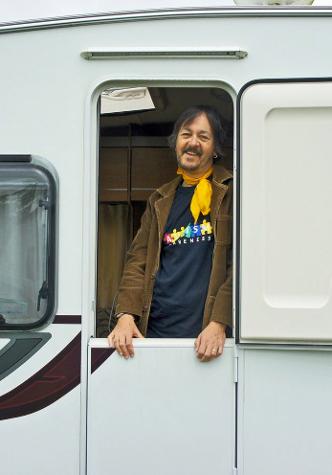 Programmes, Events, Journeying Work & Rom Wisdom

with Patrick Jasper Lee, author of "We Borrow the Earth".

Jasper is available for one-day/weekend talks and spirit-travelling workshops, addressing themes in his books on Romani Gypsy folklore and myth. He also introduces the Butsi session: a powerful healing tool which helps individuals with life's problems and with strengthening their connection to otherworld spirits and forces.
Conferences, seminars, festivals and groups, large and small are welcome!

Jasper is also available for personal online journeying and folklore therapy work, using methods that have been used for many years.
Please contact Jasper, detailing your needs/ideas.

"Let's conserve the values of borrowing that are easy to lose in an already crumbling society. Let's have the courage to stand up and defend those values. We must dare now to think differently."

Patrick Jasper Lee