~ Events coming up with Patrick Jasper Lee, 2018 ~
Liskeard, Cornwall. Talk & Workshop on Folklore & Spirit-Travelling. 19th May, 10am-5pm.
Strumpshaw Tree Fair, Norwich. Talk on Romani Gypsy Folklore. 21st & 22nd July.
Arwen Healing Camp, Arlingham, Glos. The Cave of the Ancestors: Talk & Workshop. Fri 10th August 2pm.
Avebury Social Centre, Avebury. Talk & Workshop on Folklore & Spirit-Travelling. Sat 1st September, 10am-4pm.
Chorlton, Manchester. Talk & Workshop on Folklore & Spirit-Travelling. Sat 29th September, 10am-5pm.
Other areas TBC - Southeast England, Welsh borders.
If you would like to suggest an area where you can bring a group of people together, please get in touch. See below for more detail.
This will be an exciting and informative talk and workshop where you'll be able to learn about the health benefits of Romani Gypsy Folkloric thinking, animism, otherworld interaction, spirit-travelling (akin to shamanic journeying), how to recognize omens and how to improve your spiritual, mental and emotional life with a culture that has survived hundreds of years of persecution and civilized ways of living. Reserve your place now! We hope to welcome you there.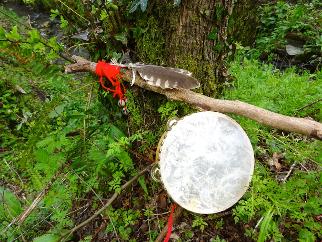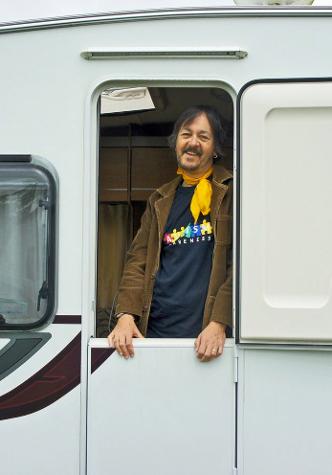 Programmes, Events, and Journeying Work

with Patrick Jasper Lee, author of "We Borrow the Earth".

Jasper is available for one-day talks and spirit-travelling workshops, addressing themes in his books on Romani Gypsy folklore and myth, and also on the Butsi session: a powerful healing tool which helps individuals with life's problems and with strengthening their connection to otherworld spirits and forces.
Conferences, seminars, festivals and groups, large and small are welcome!

Jasper is also available for personal online journeying and folklore therapy work, using methods that have been used for many years.
Please contact Jasper, detailing your needs/ideas.

"Let's conserve the values of borrowing that are easy to lose in an already crumbling society. Let's have the courage to stand up and defend those values. We must dare now to think differently."

Patrick Jasper Lee